Baby, It Was Cold Outside
By Renée Martin - General Manager, HDD Broker LLC - April 11, 2014
I cannot recall a winter in our 12 year history where our industry was so affected by the weather. The US northeast region saw three-to-four times the usual snowfall, according to the NESIS index. This was magnified by two category 3 snowstorms that ranked amount the top 30 storms of the last half-century. 91% of the Great Lakes were frozen, the 2nd largest ice cover on record. And it wasn't only the North that experienced exceptional weather; a massive storm through the Southeast saw snow as far south as the Florida panhandle. Travelers in the region were stranded along the highway, abandoning their vehicles, and air traffic was grounded for days.
So what kind of impact did droughts, polar vortex and ice cover have? A considerable one. Chief Economist Peter G. Hall said most US key indicators went into a tailspin in January and February. Homebuilding permits slumped, average hours worked were down as were new orders for capital goods.
Within our industry weather disruptions were equally impactful. Contractors reported that many projects were suspended or cancelled outright. Extreme weather conditions battered equipment causing frequent break-downs and repairs. Winterizing, even in otherwise warm states, was an essential part of maintenance else hoses and pumps could freeze and break.
Here at HDD Broker we saw much the same. Sales transactions stalled as buyers waited for machines to be dug out of the snow. Broken hoses and pumps were common-place. Trucks were delayed, cancelled, or unable to start equipment in order to load it.
Winter weather, unlike in years past, was enduring and tenacious. Some parts of the country are still enduring it. But despite the general slowdown, the low temperatures and the heavy snowfalls we saw in our customers a great deal of grit and resilience. Getting the work done, even in the toughest environments has always been the defining strength of our customers. It is because of that value that we say "There's no Crying in Drilling".
References:
http://www.ncdc.noaa.gov/
http://www.edc.ca/EN/Pages/default.aspx
Drill in Snow Credit: Dustin C. whom we thanked with a "No Crying in Drilling Shirt"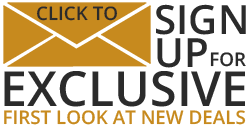 This commentary is presented for informational purposes only. It is not intended to be a comprehensive or detailed statement on any subject and no representations or warranties, express or implied, are made as to its accuracy, timeliness or completeness. Nothing in this commentary is intended to provide financial, legal, accounting or tax advice nor should it be relied upon. Neither HDD Broker LLC nor the author is liable whatsoever for any loss or damage caused by, or resulting from, any use of or any inaccuracies, errors or omissions in the information provided.