ICUEE 2019 Recap
By Renée Martin - General Manager of HDD Broker LLC - October 18, 2019
ICUEE, the Demo Expo, brought record-breaking attendance and record-breaking heat to Louisville, KY October 1-3 this year. The scorching temperatures didn't keep the crowds from the highly-anticipated launch of a couple of major HDD products.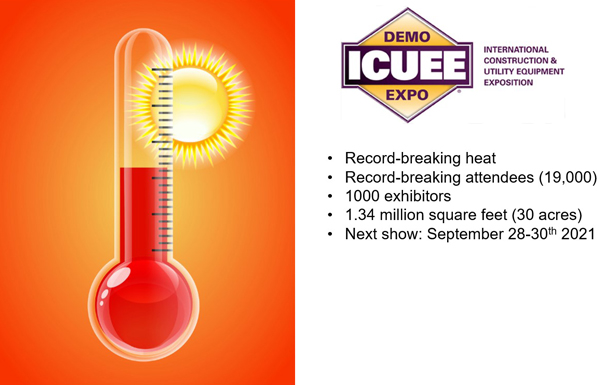 A huge wooden container labeled "NOT TO BE OPENED UNTIL ICUEE" dominated the Vermeer booth. Hundreds gathered and then cheered as the front of the box whooshed open, revealing Vermeer's XR2. Customer concerns about disposing spoils, and vac trucks that are away too long from the job site, drove demand for a better solution, and the innovative hydro-excavator was born. An exciting product, I'm looking forward to hearing more information about the XR2 in the coming months.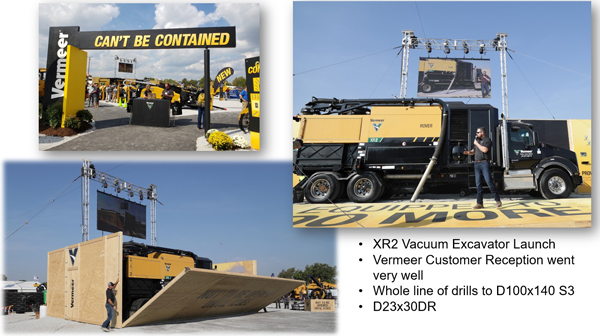 Ditch Witch also listened to their customer feedback when they built their new JT24. An efficient, productive drill with 24,000lb of thrust/pull, it maintains a small, but stable footprint, which is key for operation in urban environments. As I watched the demo, I heard people commenting favorably on the drill, particularly on how quiet it was.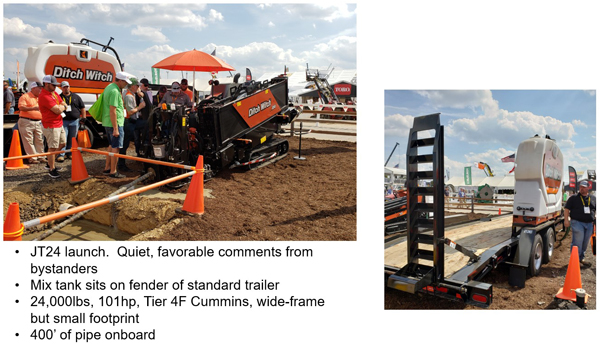 But visiting the Demo Expo wouldn't be complete without seeing all the drills on display, and this year didn't disappoint. Here's what else we saw: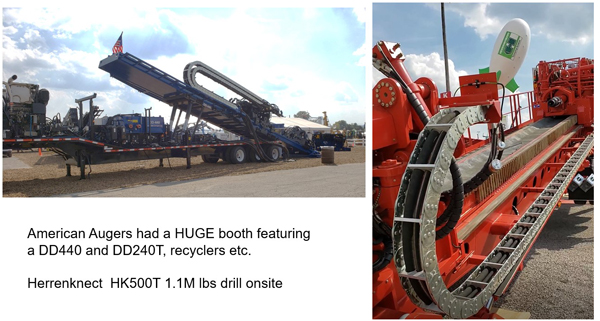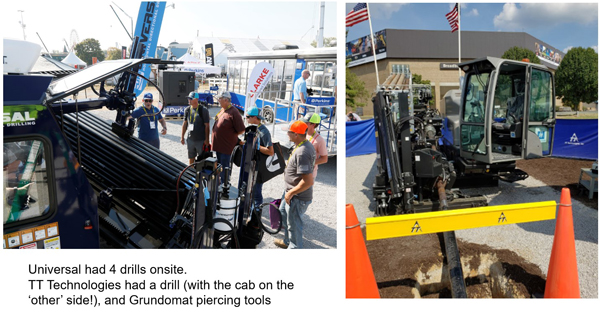 And, lastly, our Derby and Drills VIP Event was a smashing success. A huge thanks to our customers, dealers and friends who came to see us. Check out the fun video of the event here:
Photos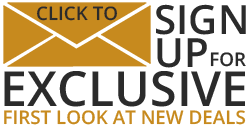 This commentary is presented for informational purposes only. It is not intended to be a comprehensive or detailed statement on any subject and no representations or warranties, express or implied, are made as to its accuracy, timeliness or completeness. Nothing in this commentary is intended to provide financial, legal, accounting or tax advice nor should it be relied upon. Neither HDD Broker LLC nor the author is liable whatsoever for any loss or damage caused by, or resulting from, any use of or any inaccuracies, errors or omissions in the information provided.