2016 Recap - A Look Back at the Used Marketplace
By Renée Martin - General Manager, HDD Broker LLC - December 27, 2016
An eventful year draws to a close, and despite a few headwinds, the HDD industry outlook remains strong for 2017.
Not surprisingly, the telecom market drove sales of used drills under 30,000lbs pullback. In 2016, we sold the highest portion of small HDD rigs than ever before. 83% of our sales were small and mid-size drills, compared to 60% in 2012. The fiber demand has enticed many new contractors into the segment, and used pricing, especially on small HDD drills, is very attractive to a start-up company.
On the flip-side, the larger drill market continued to soften. Oil and gas slowdown had a significant effect on large HDD rigs sales again this year, but recently we've seen that used pricing is coming down on the big rigs and, as a result, we've seen some promising sales activity.
The international markets experienced a lot of turbulence in 2016. General economic slowdown in Latin America, combined with a strong US dollar led to a drop in drill exports to that region. Canada, which historically has been a strong buyer in the used marketplace, only accounted for 4% of our drill exports this year. The chief culprits were the strong US currency and the depressed oil and gas markets. On the bright side, the Asia Pacific region (including Australia) invested in infrastructure, resulting in increased demand of HDD equipment.
Overall, 2016 was a positive year and many contractors reported being busy, depending on the HDD segment. Though global economy and low commodity pricing have yet to recover, the future is looking bright for HDD utility installations and the equipment that installs it.
Here at HDD Broker we had an excellent year. We celebrated with our annual "gingerbread drill" contest. If you haven't tried to build a drill out of gingerbread, I highly recommend trying it! Check out a few pictures of our masterpieces. From our family to yours, we wish you a delightful and prosperous 2017.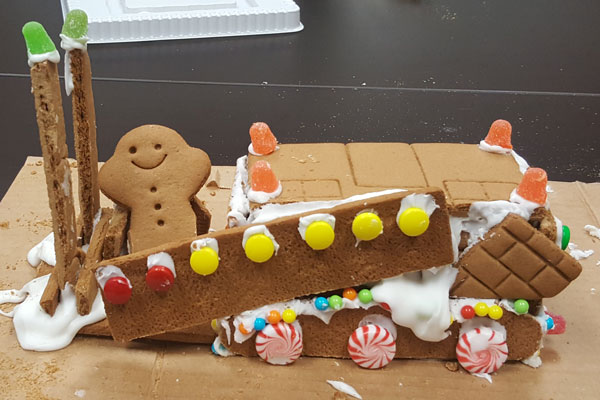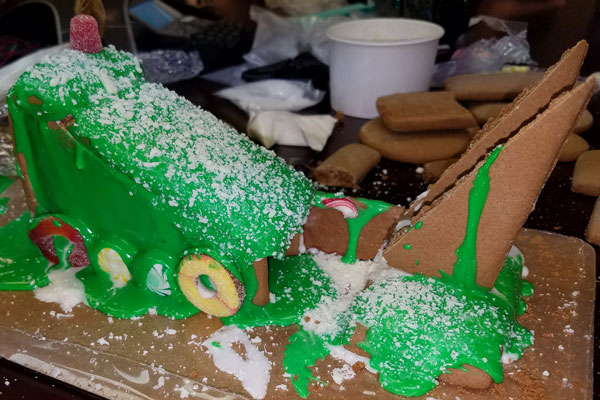 This commentary is presented for informational purposes only. It is not intended to be a comprehensive or detailed statement on any subject and no representations or warranties, express or implied, are made as to its accuracy, timeliness or completeness. Nothing in this commentary is intended to provide financial, legal, accounting or tax advice nor should it be relied upon. Neither HDD Broker LLC nor the author is liable whatsoever for any loss or damage caused by, or resulting from, any use of or any inaccuracies, errors or omissions in the information provided.