A Look Back at 2017's Used Equipment Marketplace
By Renée Martin - General Manager, HDD Broker LLC - January 5, 2018
Happy New Year!
Generally speaking, 2017 was surprisingly strong for the HDD industry. Here at HDD Broker we had a record-breaking year! Not only did we surpass our all-time sales record, we also sold more drills than we ever have before. But, we faced a few challenges along the way. Let's take a look at what happened in 2017.
Best Selling Used Drills:
Vermeer D24x40A (average price $26,440)
Vermeer D20x22 Series II (avg price $81,900)
Vermeer D24x40 Series II (avg price $84,000)
Vermeer D36x50 Series II (avg price $137,980)
Vermeer JT2020 Mach 1 (avg price $47,375)
This year represented the resurgence of the mid-sized drill. 44% of our sales were drills in the 20,000 lbs - 50,0,000lb pullback category. Last year, telecom-appropriate drills were prevalent in our top 10, and even though compact drills (under 20,000lbs) still did well in 2017, they were eclipsed by the versatility found in the mid-sized market.
The D24x40A bounced back into 1st place after slipping down the past couple of years. It continues to uphold its value with an average sale price of $26,440, virtually the same as last year. In fact, this drill's popularity overseas even drove pricing as high as $40,000.
The versatile D20x22 Series II remained in demand again this year, with pricing ranging from $75,000 to $100,000, depending on year and hours.
Vermeer's D24x40 Series II may be a consistent performer on the jobsite, but its pricing fluctuated wildly based on year, hours and condition. We saw some prime units approach the $150,000 mark, whereas older, high-houred drills dropped as low as $40,000. Indeed, the lower priced D24x40 Series II are slowly beginning to replace the D24x40A in the overseas market.
Not in the top 5, but worth mentioning, are Ditch Witch's AT drills. The JT2720AT and the JT3020 AT were both in the top 10 this year, and we also saw movement on JT100AT's, and with Ditch Witch's newer line, the JT30 All Terrain. Ditch Witch continues to offer a wide range of rock drills options, though Vermeer's launch of the D40x55DR S3 will add another rock drill to Vermeer's arsenal.
Also worth mentioning is the return of larger drills. Sales has been stagnant in the last 2 years for anything over 100,000lbs, but this year sales flourished as gas and pipeline work came back online. We saw lot of activity on the D100x120 Series II all the way to the D750x900's.
Overall, a stellar year for the HDD industry, and many dealers and customers reported being equally busy. This year looks to remain strong!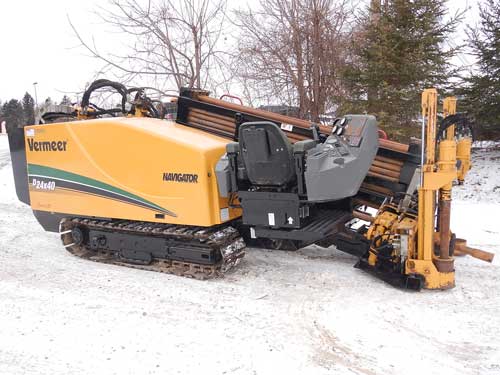 But we had a few bumps on the road
We lost our beloved founder (and my father), Ivan Lauzon, in July after a short but valiant battle with cancer. His legacy will live on.
It was also a year full of catastrophic natural disasters, fires, flooding, and hurricanes. Irma closed down our Florida office for a couple of weeks. With great pride, we saw our industry band together in an incredible show of support, donating supplies and money. Some folks even sacrificed jobsite time to deliver supplies to first-responders and victims of the hurricanes. There is strength in unity, and time and time again, this industry has proven its solidarity.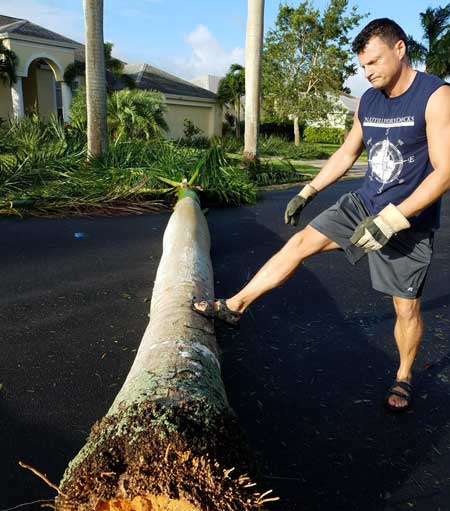 2017 was a year of highs and lows, but that's life. We are full of gratitude for our customers, our vendors, and our friends. Cheers to all of you that show up and get the hard work done - "There's No Crying in Drilling". You are what makes this industry great.
Here's to a bright and prosperous 2018!
This commentary is presented for informational purposes only. It is not intended to be a comprehensive or detailed statement on any subject and no representations or warranties, express or implied, are made as to its accuracy, timeliness or completeness. Nothing in this commentary is intended to provide financial, legal, accounting or tax advice nor should it be relied upon. Neither HDD Broker LLC nor the author is liable whatsoever for any loss or damage caused by, or resulting from, any use of or any inaccuracies, errors or omissions in the information provided.