A Tribute To Ivan Lauzon - Our Founder
By Zachary Brown - July 22, 2019
When speaking with HDD Broker's general manager, Renee Lauzon, on the phone – its not hard to imagine what the building of HDD Broker was like in the early 2000's. I was surprised at how much detail she remembered, right down to how her desk was organized - it being in a closet and all in their first real office. The very first office they had however - was in a basement.
Ivan Lauzon was in the contracting business and manufactured his own tooling. His company was bought out and he was essentially retired. But that didn't stop him from working hard. He would receive phone calls from both workers and contractors - asking about directional drills they needed for projects or else they might be out of a job. Ivan decided to connect these people and began to make a small commission from it that was enough to build upon to create HDD Broker. Renee went to her father one day after realizing how big his business was growing.
"Dad you should put up a website." She said, believing in the rapid growth of the internet in the early 2000's.
"No, no." Ivan responded, "I have my Rolodex"
Renee believed in her idea and knew it would help business boom even more. So, she offered to build it for him. She went out, bought an "HTML for Dummies" book and went to work. After that, business was all on paper while communication and listings of drills went to the internet for both domestic and global sales. They pioneered the directional drill broker business.
Ivan passed away in July of 2017 from cancer, and his legacy lives on with HDD Broker.
Here in 2019, the HDD Broker business has been through quite a lot - from building a second office in Southwest Florida to hiring interns (like this writer). While the core values of HDD Broker set in stone by Ivan haven't changed, the passion behind the business hasn't either - but only gotten stronger as every member works together to provide the best experience for directional drill sellers and operators.
We hope you enjoy this tribute video to Ivan featuring different photographs and a video from some of the best moments with both HDD Broker members and family - although they are one in the same.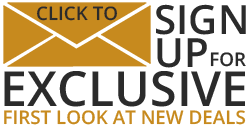 This commentary is presented for informational purposes only. It is not intended to be a comprehensive or detailed statement on any subject and no representations or warranties, express or implied, are made as to its accuracy, timeliness or completeness. Nothing in this commentary is intended to provide financial, legal, accounting or tax advice nor should it be relied upon. Neither HDD Broker LLC nor the author is liable whatsoever for any loss or damage caused by, or resulting from, any use of or any inaccuracies, errors or omissions in the information provided.