A Message From Renée Martin
By Renée Martin - General Manager, HDD Broker LLC - April 1, 2020
Did you know that HDD Broker was born in a recession?
In 2001, when the dot.com bubble burst HDD Broker started an online company. In 2008, during the great recession we expanded our company hired half a dozen new people. We know what it takes to grow and thrive in hard economic times.
My dad used to tell us all the time that "the smartest companies found opportunities in every market condition".
Maybe you have some drills sitting right now and you want to free up some cashflow. Maybe you are working right now and need equipment, or you want to be poised to buy equipment when you have work come back online.
You aren't alone. During this time of uncertainty, we're here to partner with you and provide you with the right tools that will ensure success.
Now is the time to seize the opportunity! Call us today so we can start the process of making you more profitable and successful.
Stay safe and remember, There's No Crying In Drilling.
Questions or comments? I'd love to hear from you, my email is renee@hddbroker.com.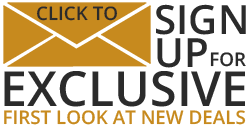 This commentary is presented for informational purposes only. It is not intended to be a comprehensive or detailed statement on any subject and no representations or warranties, express or implied, are made as to its accuracy, timeliness or completeness. Nothing in this commentary is intended to provide financial, legal, accounting or tax advice nor should it be relied upon. Neither HDD Broker LLC nor the author is liable whatsoever for any loss or damage caused by, or resulting from, any use of or any inaccuracies, errors or omissions in the information provided.