Thank You HDD Community
By Renée Lauzon-Martin - General Manager, HDD Broker LLC - March 31, 2020
We know that the HDD community is essential to our way of life - you bring us our utilities, internet, and fuel so that everyone can continue to "turn right". Whether you're out on the rig today, or sheltering in place, we want to thank you for everything that you do, especially in these times of uncertainty.
Send a message to info@hddbroker.com or TEXT +1.510.800.7655 and we will send you a free No Crying In Drilling hard hat sticker as a token of our appreciation.
Stay positive, stay productive, and remember there's No Crying In Drilling.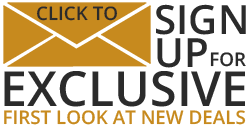 This commentary is presented for informational purposes only. It is not intended to be a comprehensive or detailed statement on any subject and no representations or warranties, express or implied, are made as to its accuracy, timeliness or completeness. Nothing in this commentary is intended to provide financial, legal, accounting or tax advice nor should it be relied upon. Neither HDD Broker LLC nor the author is liable whatsoever for any loss or damage caused by, or resulting from, any use of or any inaccuracies, errors or omissions in the information provided.