Don't Pay For 90 Days
By Renée Lauzon-Martin - General Manager, HDD Broker LLC - July 28, 2020
Your business needs equipment to generate revenue.
A wide variety of payment options are available that can help you preserve working capital and improve cash flow.
Highly qualified buyers are seeing unprecedented incentives and quick approvals right now. Want to see if you qualify? Or have questions about financing? Call us today and we'll help you find opportunity in every market!
We've worked hard with qualified buyers to get loans structured to their individual needs, here's a few exciting options we've seen recently*:
90 Day No Payments
If you need some time before making monthly payments, try this payment schedule. With the 90 Day No Payments Plan, you make no payments for the next 90 days. Your equipment can be earning you money while you defer payments and keep the cash in your pocket!
6×29
If you are ready to acquire new equipment, but want to preserve cash flow for an extended period of time, then the $29 for 6 months might be the best choice. With this plan, you make payments of just $29 for the first 6 months giving you time to generate increased cash flow with your equipment.
Small Business Loans
SBA is offering loans and debt relief options. Eligible small businesses can find more resources here: https://www.sba.gov/page/coronavirus-covid-19-small-business-guidance-loan-resources
Some tips to submit a successful application:
Prepare to answer Covid19 related questions on why you need equipment during the time. Every lender is asking these questions upfront before they approve. Most people in drilling are considered essential, however you'll likely be asked questions such as: Is your company subject to "shelter-in-place" or similar orders? Have you had work site shutdowns or disruptions in supply chain? How have your revenues been impacted? Have you laid off employees?
In addition to 2 years of financials, most lenders are now requesting the last 3 months of your bank statements.
Start-ups are facing additional restrictions during Covid19, though we do have sources to help with approvals. Expect to provide more information and pay a solid down payment (20%).
Be patient! While approvals are still generally quick, many lenders are working from home or are short staffed.
Be specific with the lender about your needs - do you want to defer payments, pay over a longer term?
Ready to apply? Complete this form or call us today!
*Qualified buyers only. HDD Broker works with multiple lenders and each will have different terms and credit requirements. Advance payments may be required.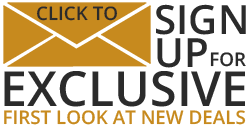 This commentary is presented for informational purposes only. It is not intended to be a comprehensive or detailed statement on any subject and no representations or warranties, express or implied, are made as to its accuracy, timeliness or completeness. Nothing in this commentary is intended to provide financial, legal, accounting or tax advice nor should it be relied upon. Neither HDD Broker LLC nor the author is liable whatsoever for any loss or damage caused by, or resulting from, any use of or any inaccuracies, errors or omissions in the information provided.