HDD Broker Expands Into Other Underground Construction Equipment
By Underground Construction - January 1, 2012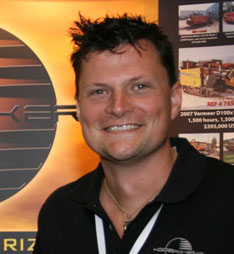 For more than 12 years, HDD Broker Inc. has been bringing together sellers and buyers of used horizontal directional drilling (HDD) equipment.
Deals all over the world originate at the company's web site which lists hundreds of drill units of all brands, sizes and prices in conditions ranging from nearly new to older models.
HDD Broker first attracted wide attention following the 2000 telecom bust when suddenly there was a large supply of used directional drills available that were no longer needed by their owners. The company quickly became one of the industry's leading suppliers of used and repossessed HDD equipment, as well as a source for advice and data related to used equipment trading.
Market expanding
Now, HDD Broker is expanding its reach in underground construction markets.
"HDD Broker is proud to announce our official expansion into the plow and trencher marketplace," said Bob Martin, general manager. "It is a logical step forward for the company, and an area that we are already seeing a great deal of success in. As a sideline to our core HDD products, trenchers and plows have nonetheless accounted for a very substantial number of listings and sales."
Early in 2012, Martin said HDD Broker plans to hit the plow and trencher market "very hard." A new on-line platform will market tractors and trencher and plow attachments.
"Our customers and trading partners," Martin said, "are very excited about this expansion, as are we."
Martin said trencher and plow categories already are in place on the HDD Broker web site (www.hddbroker.com) and there are sales team members with experience in those industries. With an attachments section and an expanded and revised specification library, Martin said the new dedicated web site should be completed early in the new year.
"With that addition of new equipment categories," said Martin, "HDD Broker can field all of the utility installation equipment needs of our customers around the globe."
News of the expanding product listings is the second major announcement this year by HDD Broker.
Acquisition
In April, HDD Broker was acquired by Vermeer Corp., a leading manufacturer of horizontal directional drills, trenchers, vibratory plows and other underground construction equipment.
The news surprised many in the industry because the traditional distribution channel for underground construction equipment has long been specialist dealers. But Martin said the acquisition by Vermeer has resulted in no significant changes in HDD Broker's operations.
"One of the most important aspects of HDD Broker is that we act independently from any one specific manufacturer," Martin emphasized. "We service the needs of our customers first, and that means that we help them source equipment that is best suited for their needs, whether that equipment is yellow, orange, blue or otherwise."
Martin said during conversations with Vermeer prior to the acquisition, the importance of HDD Broker's way of doing business was relayed to the Vermeer senior management team members, who agreed that in order for HDD Broker's value to remain intact, the company needed to remain what it was prior to the purchase.
"That means," he said, "continuing the existing business model with a focus on equipment that extended beyond one brand or another, encompassing the entire range of offerings from all manufacturers around the world."
Since the acquisition, Martin said HDD Broker is "as busy as ever."
"We are seeing continued demand from our customers' overseas, demand that remained very strong throughout the recession," he explained. "Additionally, we're seeing resurgence in inquiries and purchases from domestic contractors which is a very positive indicator of recovery at home. With some exciting new equipment announcements from some of the manufacturers, upcoming Tier IV regulations, and a recovering economy, we see a very strong future in the next few years."
Dealers react
A question industry watchers have posed is how the Vermeer dealer organization has reacted to Vermeer's ownership of HDD Broker.
"A huge portion of our efforts in the last few months has been introducing HDD Broker formally to the Vermeer dealership network," answered Martin. "Up to that point there was a lot of misconception and missing information about the company, and our efforts to help show the dealers who we are, what we do and how we can be of a benefit to them have really paid off well. Some of our best trading partners now are some of those who were most opposed to us at the beginning of the acquisition. It was really just a matter of letting them know how we work and what we can do for them before the general opinion of HDD Broker changed for the positive."
Martin believes the biggest benefit that HDD Broker brings to the Vermeer dealership network is aiding in its used equipment marketing efforts.
"Our company now plays a major role in many of their trade-in programs and used equipment sales strategies," he added.
Martin said before the acquisition, HDD Broker already had good relationships with many Vermeer dealers, as well as dealers representing other product lines.
"Many of the more forward-thinking dealerships from numerous competitive manufacturers have used HDD Broker for nearly a decade to help sell their used equipment, price trade-ins and stay in touch with market pricing," he added.
Looking ahead, Martin said once the trencher/plow expansion has been judged successful, he envisions branching off into other areas, including agricultural, environmental, mining, recycling and others.
"With the resources of one of the world's leading manufacturers in these areas behind us," he pointed out, "HDD Broker is well-situated to make a very strong impact in these industries in the future."
Positive Impact For Vermeer
Underground Construction magazine also discussed the new Vermeer/HDD Broker dynamic with Vermeer Inc.'s Jason Andringa, vice president of global distribution.
Underground Construction (UC): Acquiring a broker is a significant departure from traditional distribution channels for underground construction equipment manufacturers. What factors contributed to Vermeer's decision to acquire HDD Broker?
Jason Andringa (JA): Vermeer's acquisition of HDD Broker represents change in our distribution model, but I don't think I would classify it as a "significant departure." This acquisition fits perfectly with our lifecycle solutions efforts as we seek to be part of and add value to a customer's ownership experience throughout the entire lifecycle of a piece of equipment. From Vermeer's perspective, we felt confident that this acquisition would prove to be a benefit both to us as a corporation and to our dealers. Also, we felt confident that from a customer's perspective, HDD Broker will only improve - all the previous benefits are still there with a few new ones because of what Vermeer can bring as a global entity.
UC: From Vermeer's perspective, how is the acquisition working?
JA: Things are off to a good start. A significant effort has been made to educate Vermeer's dealers on how they, and their customers, can benefit from this acquisition. Also, the magic of HDD Broker from before the acquisition has remained intact. HDD Broker's ability to serve its market niche has only improved.
UC: What has been the reaction of Vermeer dealers?
JA: A number of Vermeer dealers were very involved even before the acquisition was finalized as we explored how to make this work. Initial reactions ranged from positive to skeptical. I think the majority of our dealers are now convinced of, and in many cases have already experienced, the value of this acquisition to them and their customers.
UC: What benefits does the acquisition have for Vermeer? Vermeer dealers? Vermeer customers? Other users of underground construction equipment?
JA: We definitely see this acquisition benefiting everyone you mention - Vermeer, Vermeer dealers, and customers of both Vermeer and those owning competitive equipment. We would not have made this acquisition if we were thinking strictly from the Vermeer Corporation perspective. This acquisition makes sense because it positively impacts all Vermeer stakeholders - dealers and customers in addition to Vermeer itself.
UC: Please comment on the decision to expand HDD Brokers to include equipment in addition to HDD.
JA: We see it as a natural expansion. Vermeer's product range is broad, and HDD Broker's business model is certainly applicable to products beyond HDD. We will take expansion step by step and make sure that we execute each opportunity well before moving on to the next opportunity.
Published on Underground Construction.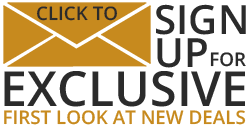 This commentary is presented for informational purposes only. It is not intended to be a comprehensive or detailed statement on any subject and no representations or warranties, express or implied, are made as to its accuracy, timeliness or completeness. Nothing in this commentary is intended to provide financial, legal, accounting or tax advice nor should it be relied upon. Neither HDD Broker LLC nor the author is liable whatsoever for any loss or damage caused by, or resulting from, any use of or any inaccuracies, errors or omissions in the information provided.