HDD Broker Launches New Website
By Underground Construction - July 1, 2014
Looking for a better way to buy or sell your equipment? HDD Broker, the industry's leading marketplace for used utility installation equipment, has just unveiled its new website.
Cleaner, faster and more powerful than ever, the mobile-friendly HDDBroker.com now features an entirely updated look with larger photos, easier navigation, and more powerful buying and selling tools. Be sure to sign up for your free myBroker account to get automatic notifications and keep track of listings you're selling or interested in buying. Everything you loved about HDD Broker is now better than ever! Check out the changes at www.hddbroker.com.
Published on Underground Construction.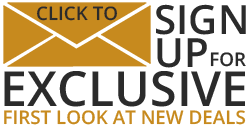 This commentary is presented for informational purposes only. It is not intended to be a comprehensive or detailed statement on any subject and no representations or warranties, express or implied, are made as to its accuracy, timeliness or completeness. Nothing in this commentary is intended to provide financial, legal, accounting or tax advice nor should it be relied upon. Neither HDD Broker LLC nor the author is liable whatsoever for any loss or damage caused by, or resulting from, any use of or any inaccuracies, errors or omissions in the information provided.