See How Our Info Check Improves Your Listing!
By Zachary Brown - July 30, 2019
"Info Check" is our step-by-step checklist to ensure your equipment listing is as strong as it can be. It's broken down into eight different sections with each section being a piece of information that helps HDD Broker and potential buyers be informed on what you have to sell.
The eight different sections are as follows:
Complete Description

Detailed Photos

Videos

Complete Serial Numbers


Not displayed publicly but are required to sell equipment.

Inspection Reports

Lien Disclosures

Titles

Service History
While not all of this information is required to list your equipment, we strongly recommend all sellers listing their equipment to complete as many as they can in order to have a strong listing that will interest buyers. It's absolutely free to list with us, and we will help you touch upon all these steps the entire way.
If you would like more information on our "Info Check", check out our short video which gives you all the facts when listing your equipment. We also have an FAQ page if you have further questions or contact our Listings Department at listings@hddbroker.com or call +1.239.360.9922.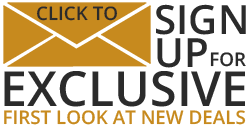 This commentary is presented for informational purposes only. It is not intended to be a comprehensive or detailed statement on any subject and no representations or warranties, express or implied, are made as to its accuracy, timeliness or completeness. Nothing in this commentary is intended to provide financial, legal, accounting or tax advice nor should it be relied upon. Neither HDD Broker LLC nor the author is liable whatsoever for any loss or damage caused by, or resulting from, any use of or any inaccuracies, errors or omissions in the information provided.