Maximizing The Value, Marketability Of Used Rigs
By Jeff Griffin - Senior Editor - June 1, 2009
Along with most segments of the economy, the horizontal directional drilling (HDD) industry is seriously affected by a worldwide recession.
Some underground utility projects have been halted, others delayed or canceled. Financing for planned construction is sometimes difficult to obtain, leaving the status of necessary projects in doubt. Slumping HDD sales have forced manufacturers to reduce employee hours and trim workforces. Suppliers of drill pipe, downhole tools, drilling fluids and other HDD support equipment and services also are suffering.
The current recession is the second in less than a decade to hurt the HDD market.
In 2000, the sudden drop in demand for directional drilling services was driven by the crash of the telecommunications industry. Contractors who depended solely on the telecom market suddenly and unexpectedly found themselves without work. Many HDD specialists – including many small subcontractors – failed. Contractors who had developed other markets were in a better position to maintain and survive.
One result of the 2000-2001 recession was a glut of good, low hour directional drills at exceptionally low prices. Used machines traditionally are an important element in buying and selling construction equipment – including directional drills – but the flood of used machines suddenly available impacted sales of new models long after recovery.
The current recession is different – it is global in scope and not restricted to one or a few markets. As drill rig makers struggle waiting for the economy to rebound, one bright spot is that when work does resume and demand for new product returns, there will not be hundreds of used drill rigs available at prices so low they kill demand for new models.
Current conditions
A recent, unscientific telephone poll of equipment dealers found inventories of used drilling equipment limited, and representatives of major brokers and auction companies say availability of used equipment today in no way compares to 2000 and 2001. Dealers contacted say their used drill equipment inventory is down; a major broker finds internationally, availability is up slightly; and a large auction company finds used equipment is limited with smaller models more plentiful than large models.
"Sales are down, so we're taking fewer trade-ins and have a lower inventory of used equipment," says Chad Van Soelen, sales manager, Vermeer Midwest, Chicago. "On the flip side, demand for used drill rigs is strong, and with a limited number of good used machines, their value is much higher than eight years ago."
Vermeer Midwest operates nine locations in Illinois, Indiana, Michigan and Missouri.
Gary Bridwell, president of Ditch Witch of Oklahoma, also says slow sales have meant fewer trade-ins, reducing the number of used machines on hand. Because there isn't a flood of old machines hitting the market, he is confident the used models on hand will sell at reasonable prices.
"The recession that began in late 2008 is not comparable to 2000," he says. "Broadband products suddenly stopped in 2000, and contractors who did nothing but broadband were out of work. But there still were gas and power distribution, and water and sewer projects. This time, all markets are affected, and one of the most critical differences is the financial market is caught up in the recession. Financing still is not back, but we're starting to see signs that raise hopes. However, nationally, the big credit houses are still tight with money."
American Augers, long a specialist in large drill rigs, typically does not take trade-ins and does not offer used equipment for sale, says President James Pfeiffer.
"The market for big HDD machines is very specialized," he says. "The equipment is expensive, so most buyers run them for a long period of time and put a lot of hours on them. Ninety percent of our customers don't trade up to a machine, but keep the machines they have when buying a new or bigger model. They may sell them later – either directly or through a broker."
Evaluating rigs
While drill rig manufacturers wait for sales to pick up, used equipment will remain a viable option for organizations needing to purchase HDD equipment. Used HDD equipment can be attractive to many buyers because even though refinements and improvements are continually added to the new models, most four or five year-old machines have the same basic features of comparable models made in 2009.
Other than low hours and a machine that has been well maintained, what should used drill rig buyers look for when evaluating a used machine?
Van Soelen and Bridwell say drill rod is the first thing to check.
"Worn drill rod is an indicator of high use," Van Soelen says. "On newer models, check rack and pinion drive and with older machines drive chain and cylinders beneath it."
Bridwell says because drill string is the biggest expense on a machine, worn drill pipe will have to be considered in the purchase price because it will have to be replaced. Condition of the engine, tracks, hydraulic motors and pressures are other indicators of condition.
Bob Martin, general manager of HDD Broker Inc., says growth in the used HDD market has been stunted by the worldwide recession, but still describes it as "healthy."
HDD Broker is a brokerage firm that advertises and sells rigs for private owners, banks and equipment dealers worldwide.
"We see a used HDD market where some models are dropping completely off the map regarding demand, while others continue to have a very high inquiry rate," Martin says. "Overseas clients are screaming for equipment, and yet find themselves restricted from buying by either their governments or by their banks."
However, Martin says used HDD inventory is up by approximately 15 percent with sale prices down about 10 percent compared to pre recession prices.
"Machines that are getting listed on our web site," says Martin, "are of low hours and recent manufacture. The high payments on these newer machines make them excellent fodder for liquidation by companies looking to reduce their payments and increase cash flow. For the most part, the gap in the used equipment market when there were very few new machines being made has been passed, and the demand now is for machines manufactured within the last four years."
Martin says some buyers will pay more for the convenience of purchasing a complete HDD package rather than sourcing components separately.
"Also," he continues, "the availability of global dealership networks means some brands of drills are in much higher demand than others. There are brands on the market now that are comparable to each other, but the drill with the support of an established dealership network vastly increases its value."
What do buyers look for in a drill rig?
"Educated buyers realize that each machine is unique, and that there are typical things to look for that change depending on the machine being evaluated," Martin says. "Hour meters, for the most part, can be ignored, especially on the older drills. Hour meters are too easy to swap out or roll back. There are telltale signs of age, again dependent upon the make and model that is being evaluated. That is why having an experienced company or individual guide you through the process is so important."
Having found a machine that appears to meet a buyer's requirements, Martin says the first thing to consider is how good is the brand's dealer support network.
"Will you be able to get parts quickly?" he asks. "Are there qualified service technicians on staff that can repair the model of drill being considered? Is an inventory of the most common parts available?"
Consider who is selling the unit, Martin advises.
"Major sources of used machines include owners, dealerships and brokerage firms," he explained. "Each has its advantages and disadvantages, but the common string between all of them is the fact that the buyer needs to ensure whoever is selling the unit has a good reputation and knowledgeable staff willing to work you though the process."
Dave Douglas, manager of the Canadian pipeline division of Ritchie Bros. Auctioneers, says the current market for good quality HDD equipment today is strong, but that there are not a lot of used rigs available for purchase. Ritchie Bros. is the world's largest auctioneer of used industrial equipment.
"It is easier to find smaller used HDD models," he says. "The larger and more unique ones are harder to find. Over time, newer machines offer better performance and technology, improving the useful life of HDD machines. These days, used HDD equipment is very useful and a good quality piece of equipment could last quite some time."
Douglas believes one of the most important factors in selecting a used drill unit is to match it to the jobs on which it will be used. The geographical location where it will be used is another consideration, as well as the costs for transporting the equipment.
"Size, push/pull capacity, pumps, hours, and general condition clearly are very important in the decision to purchase a HDD machine," he adds.
Douglas says preparing an HDD unit for sale is much the same as preparing a crawler tractor for an auction. Repairing and refurbishing to an acceptable level is very important, and the consigner should provide copies of all work orders available for potential buyers to inspect.
Published on Underground Construction.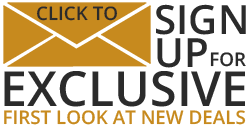 This commentary is presented for informational purposes only. It is not intended to be a comprehensive or detailed statement on any subject and no representations or warranties, express or implied, are made as to its accuracy, timeliness or completeness. Nothing in this commentary is intended to provide financial, legal, accounting or tax advice nor should it be relied upon. Neither HDD Broker LLC nor the author is liable whatsoever for any loss or damage caused by, or resulting from, any use of or any inaccuracies, errors or omissions in the information provided.