Vermeer Acquires HDD Broker
By Underground Construction - April 1, 2011
HDD Broker Inc., has been acquired by Vermeer Corporation, a leader in HDD and other underground construction equipment manufacturing, as of April 18.
All HDD Broker management and employees will remain in place, as will members of the family who founded and built the organization.
"An investment from a major corporation gives HDD Broker more backing, so we can increase the used equipment listings and offer more services to customers," said Bob Martin, president of HDD Broker.
"We have a wonderful following of great customers and leaders in this industry, and we don't take for granted that we have earned their business and trust over the years," Martin said. "We look forward to serving customers with an even greater selection of equipment and more resources that can help them navigate through the used equipment trade."
Published on Underground Construction.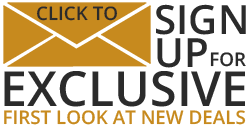 This commentary is presented for informational purposes only. It is not intended to be a comprehensive or detailed statement on any subject and no representations or warranties, express or implied, are made as to its accuracy, timeliness or completeness. Nothing in this commentary is intended to provide financial, legal, accounting or tax advice nor should it be relied upon. Neither HDD Broker LLC nor the author is liable whatsoever for any loss or damage caused by, or resulting from, any use of or any inaccuracies, errors or omissions in the information provided.