Why list your equipment with HDD Broker?
By Renée Martin - General Manager, HDD Broker LLC - April 20, 2020
That's my favorite question!
Are you looking to generate some cash or have extra equipment sitting around? We make it easy to sell your equipment with us, and best of all, it's FREE and there are NO CONTRACTS until we bring you a buyer. We take the hassle out of selling equipment!
Our dedicated team of salespeople have decades of experience and connections to buyers all over the globe, so you'll get maximum exposure and top dollar for your equipment.
Now is the BEST time! We anticipate a big surge in demand for used equipment once the markets rebound. Are you ready? Call us today for your FREE no-obligation equipment evaluation.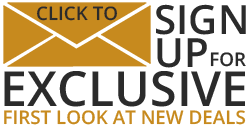 This commentary is presented for informational purposes only. It is not intended to be a comprehensive or detailed statement on any subject and no representations or warranties, express or implied, are made as to its accuracy, timeliness or completeness. Nothing in this commentary is intended to provide financial, legal, accounting or tax advice nor should it be relied upon. Neither HDD Broker LLC nor the author is liable whatsoever for any loss or damage caused by, or resulting from, any use of or any inaccuracies, errors or omissions in the information provided.